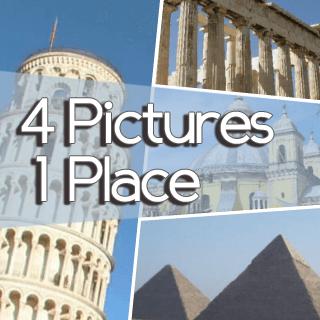 4 Pictures 1 Place
If you like to travel, this is the perfect quiz for you! Look at the pictures and guess which city or country is shown. Fill in the correct letters to move to the next level. How many places can you recognize?
Categories
Place the game link on your website!
http://play.famobi.com/4-pics-1-place
Become a partner of Famobi!
You have a significant amount of traffic? Offer cross-platform games with the affiliate program of Famobi.com
Similar Games